Poornaprajna Centre for Research and Development (PCRD)
(A wing of Poornaprajna Institute of Management)
---
Udupi Sri Admar Mutt Education Council, through its various reputed institutions, has not only been serving the field of education but other spheres such as "Research and Development".
Poornaprajna centre for Research and development is one such initiative of the Council. This centre is functioning as a wing of Poornaprajna Institute of Management and is serving various Poornaprajna Institutions and others.
Objectives:
Research- Training- Extension- Evaluation- Counselling- Consultancy- (In social sector, especially rural development and community connect).
Inclusiveness:
Poornaprajna Institute of Management.
Other institute coming under the umbrella of Poornaprajna.
Other universities and educational Institutions.
Local self Govts (Grama Panchayats etc).
NGOs and CBOs
Other Rural and Govt institutions.
Activities:
Research: An action research on four "Village Health, Sanitation, Nutrition Committees of Manipur and Alevoor Grama Panchayats of Udupi District in collaboration with the public health unit of AZIM Premji University and Zilla Panchayat, Udupi (MOU for Rupees Two lakhs with PIM).
Research on "Grama Panchayat Development Plan" of identified GPs in Udupi District in collaboration with the School of Law and Governance, Azim Premji University and Zilla Panchayat Udupi (MOU between PIM and APU for Rupees Five Lakh).
Guidance and support for undergraduate, postgraduate and PhD students of different institutions.
Expert lectures on Research Methodology and evaluation for the teachers and students of various institutions.
Prajna Vaibhvam- Guidance to MBA students of PIM in presentation and other communication skills.
Short training and awareness camp:
Entrepreneurship awareness programmes for the students at different colleges in collaboration with the district industries centre, Udupi (PIM, Upendra Pai Memorial College, Government Women's College and P.G centre)
Training programme for the presidents of Sthree Shakthi District Federation with the department of women and child development and women development corporation (Mobile Canteen Concept).
Designed and executed an orientation programme for the elected representatives of Gram Panchayat in collaboration with the Azim Premji University, Bangalore on "AGROECOLOGY and LIVELIHOODS" at Kalburgi.
Participation in various seminars, conference and workshops.
Co-ordinator participated as resource person in various programmes.
Written Articles (print and Blog), Television Talk.
Centre represented on various committees
The Coordinator of the Centre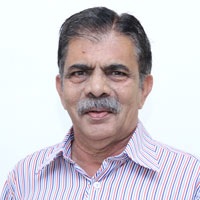 Dr.
Krsihna Kothai
, Emeritus Professor of Poornaprajna Institute of Management, Udupi
Project Assistant
The Centre is having a Project Assistant, the details are as follows:

Mr. Shashank,
MBA, Certified HRM Professional, 12 Years Experience, 6 Years Corporate Experience