Entrepreneurship Development Cell
Entrepreneurship Development is the primary objective of a Progressive Management Institution like PIM. It is meant to develop entrepreneurial abilities among the students of PIM. It aims at inculcation, development, and polishing of entrepreneurial skills into an MBA student needed to establish and successfully run his/her enterprise. Thus, the concept of entrepreneurship development cell in PIM involves equipping a person with the required skills and knowledge needed for starting and running the enterprise.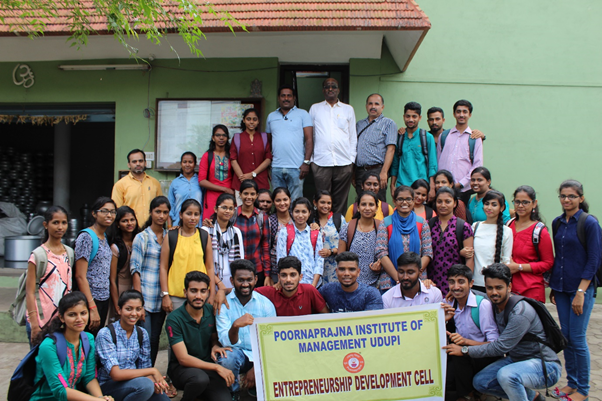 Normally it is observed that the entrepreneurs possess certain competencies or traits. These competencies or traits are the underlying characteristics of the entrepreneurs which result in superior performance. These traits distinguish successful entrepreneurs from unsuccessful ones.
Entrepreneurial Development Cell of PIM aims at developing a planned effort to identify, inculcate, develop and polish the capabilities and skills as the prerequisites of an MBA student to become and behave like an entrepreneur.
Objectives of Entrepreneurship Development Cell of PIM
To create awareness among the MBA students about the importance of entrepreneurship in strengthening the cause of nation building

To motivate the MBA students to become entrepreneurs

To equip the students of PIM with necessary skills and capabilities for playing his entrepreneurial role effectively
The Entrepreneurship Development Cell of PIM consists of the following key players.
1.The Director/ Principal of PIM
2. Faculty Co-ordinator
3. Two student representatives.
Poornaprajna institute of Management has organised several entrepreneurship awareness programmes. some of them are in association with the District Industries Centre. In association with the Udupi Chambers of Commerce, the PIM students had taken up the task of collecting the list of entrepreneurs and conducting a unstructured interview trying to unearth the reasons behind their success. The planned industrial visits of PIM were well utilised by the students of PIM through a well-planned interaction with the entrepreneurs and businessmen of the region. The Entrepreneurship Cell has also organised number of talks from the experts in the area of Entrepreneurship. PIM organised a national level conference on the theme "Social Entrepreneurship" which was due to the effort of Entrepreneurship Development Cell of the institute. Entrepreneurship cell was once again responsible for PIM holding a student paper presentation and productive dialogue contest in 2014 on the theme Corporate Social Responsibility. After the establishment of Poornaprajna Centre for Research and Development, the Entrepreneurship Development Cell of PIM works in association with PCRD and it is organising fruitful programme for the benefit of PIM students. Entrepreneurship Development Cell also works in close coordination with the Women Empowerment Cell of PIM. The ED cell has organised a programme in association with 'POWER' a forum of women entrepreneurs of the region. The programme involved the presentations from the students of PIM also. The students of PIM also presented their business plan relating to mobile canteens in one of the Entrepreneurship Development programmes conducted for training the women entrepreneurs which was jointly organised by PCRD.